We are honored to announce that Bau modular seating has received two prestigious awards at the Best of BDNY in New York. Bau not only secured victory in the seating category but also attained the prestigious and top prize of 'Best in Show.'
We want to express our gratitude to Boutique Design for hosting this award. The winners and finalists of the awards were selected by a panel of industry professionals in the boutique and lifestyle sector across 14 categories.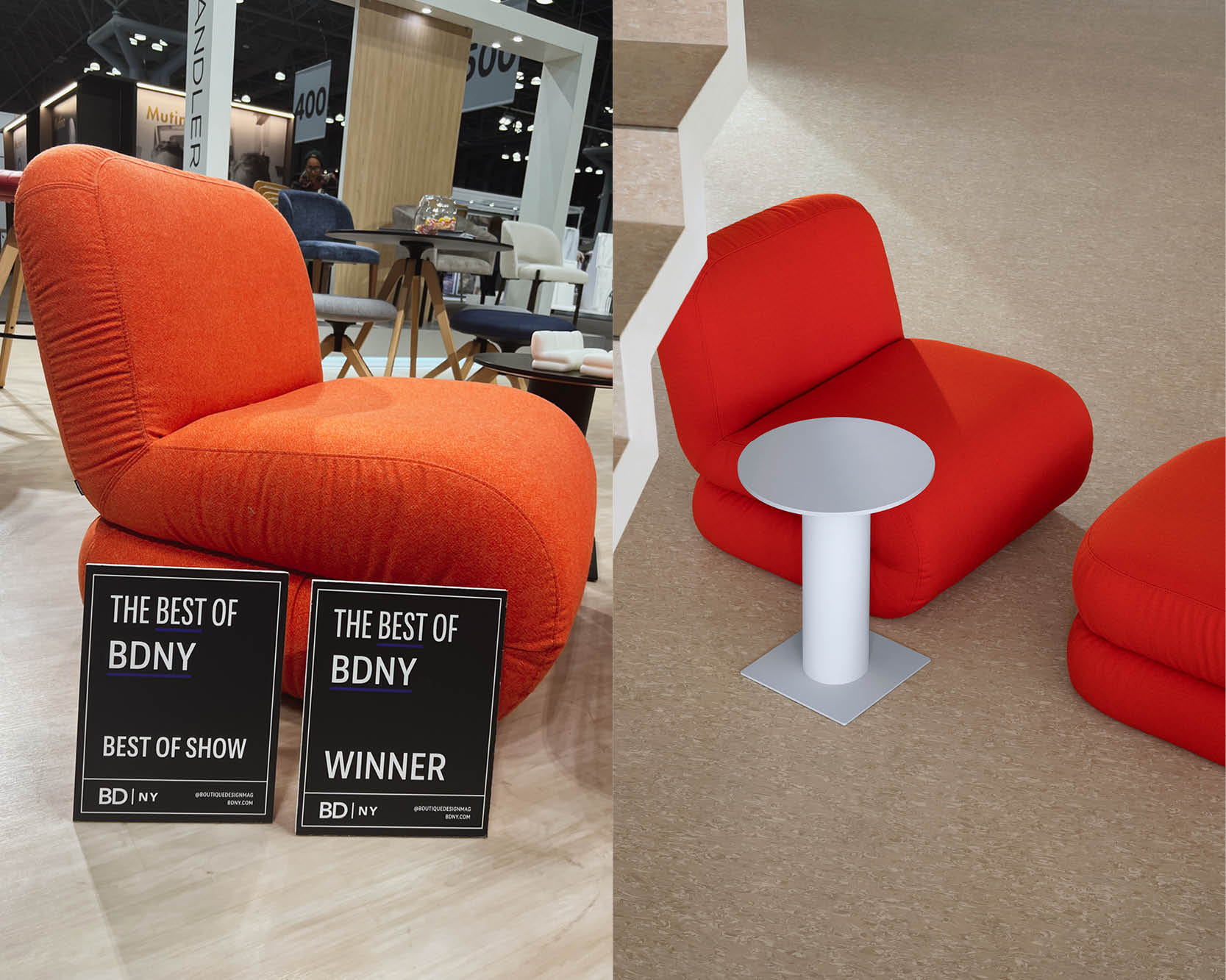 Bau is a modular seating series that defies conventional ideas of right and wrong. It can be used as a solitary easy chair or combined to create a playful variety of seating configurations.