Downloads
Press kits

Download press kit for Stockholm Furniture Fair 2023
Brochures
Browse or download our brochures in pdf format here.
Note! Product specific catalogues are available for each product under products.

Swedish furniture since 1945

Download
Browse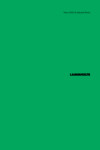 News 2023 & Selected Works

Sustainability

Download
Browse
COLOR & MATERIAL OVERVIEW
Pdf-version of our sample chart.

Color & Material Overview 2023
Download
Browse
product care instructions
Pdf-version of our product care instructions.

Care & Maintenance
Download
Browse
Logotypes
Our logo is available as .eps for print and .png for screen.


Download eps for print
Download png for screen


Download eps for print
Download png for screen
Archicad
Complete library of cad-files for download.
Autocad
Complete libraries of cad-files for download.
Revit
Revit objects for Add, Add Move, Addit, Aperi, Archal, Archal T & X table, Archal XL, Area, Area Radius, Attach, Cajal, Campus, Cargo, Carousel, Chicago, Cinema, Cooper, Funk, Grade, Grade Plus, Penne, Portus, Quickly, S70-12, S70-4/S70-5, Spira, Taburett, Teius & X75-2.
Pcon planner
Download the free software Pcon planner and use our 3D dwg files, available in the Pcon catalog, to create different settings and configurations with our products.
Supplier code of conduct
Lammhults Design Groups supplier code of conduct agreement is mandatory for all our contracted suppliers.
Download Supplier Code of Conduct
Missing something?
If you do, please contact us and we will try to help you.
Phone:
+46 472 26 95 00
Email:
info@lammhults.se