Yes, design
 can change
 the world
At Lammhults we work with timeless designs of the highest quality to ensure the longest product life. In order to reduce the consumption of resources and lessen our environmental impact we start working with these topics early in the product development process. Development of new products shall be characterized by a circular approach and be designed to enable the reuse and recycling of materials. Furthermore, the products we design should, to the maximum extent possible, be produced from materials that are recycled and can be recycled. In parallel we work continuously to adapt the existing product range to this design strategy.
Lammhults' environmental work shall be conducted in a long-term and preventative way and contribute to the sustainable development of our surroundings. This should be done by keeping house of both renewable and finite raw materials as well as energy. Furthermore, all environmental impact in the form of, for example, pollutant emissions and waste must be minimized. Our goal is not only be to meet the authorities' minimum requirements, but with a good margin, as far as possible, exceed set requirements.
We strive and work systematically to produce in all processes with regard to the environment and people. It is important that we get it right from the start and that we have focus on sustainability issues throughout the entire product life cycle, from early in the product development process until the day the product may need to be renovated or recycled.
Lammhults is certified according to ISO 14001 since 1998 and ISO 9001 since 2012 and we continue to work with environmental issues to ensure the least possible environmental impact from all our processes. In 2012 Lammhults also received the ISO 45001 certificate ensuring an occupational health and safety management
system.

We work actively with the Swedish furniture industry performance certification system, Möbelfakta, with an ever-increasing number of certified products. Today over 85% of our product families or versions of them are certified according to Möbelfakta. A piece of Lammhults furniture that lives up to the requirements of Möbelfakta has undergone extensive quality tests, is produced according to ethical guidelines, and has been approved according to environmental requirements. Möbelfakta is a guarantee of the highest quality.

Read more at:
www.mobelfakta.se

We certify selected volume products according to the Nordic Swan Ecolabel, which is the toughest eco-labelling system in the industry.
Our strategy of certifying primarily our volume products means that we reach the greatest positive effect. The criteria of the Nordic Swan Ecolabel are product-specific and are based on a life cycle assessment, addressing all stages from raw materials to production, use, disposal and recycling. Requirements are tightened continuously, and licences are time-bound. The label is one of the few type-1 ecolabel on the market, following the standard ISO 14024.
Our top selling chair series Add, Archal, Campus and Spira together with table series Archal T, Attach, Funk and Quickly all have Nordic Swan Eco-labelled alternatives.

Read more at:
www.ecolabel.se
The Global Goals for Sustainable Development
We have decided to focus on the five goals where we can make the greatest difference:
3. Good health and well-being
5. Gender equality
8. Decent work and economic growth
12. Responsible consumption and production
15. Life on land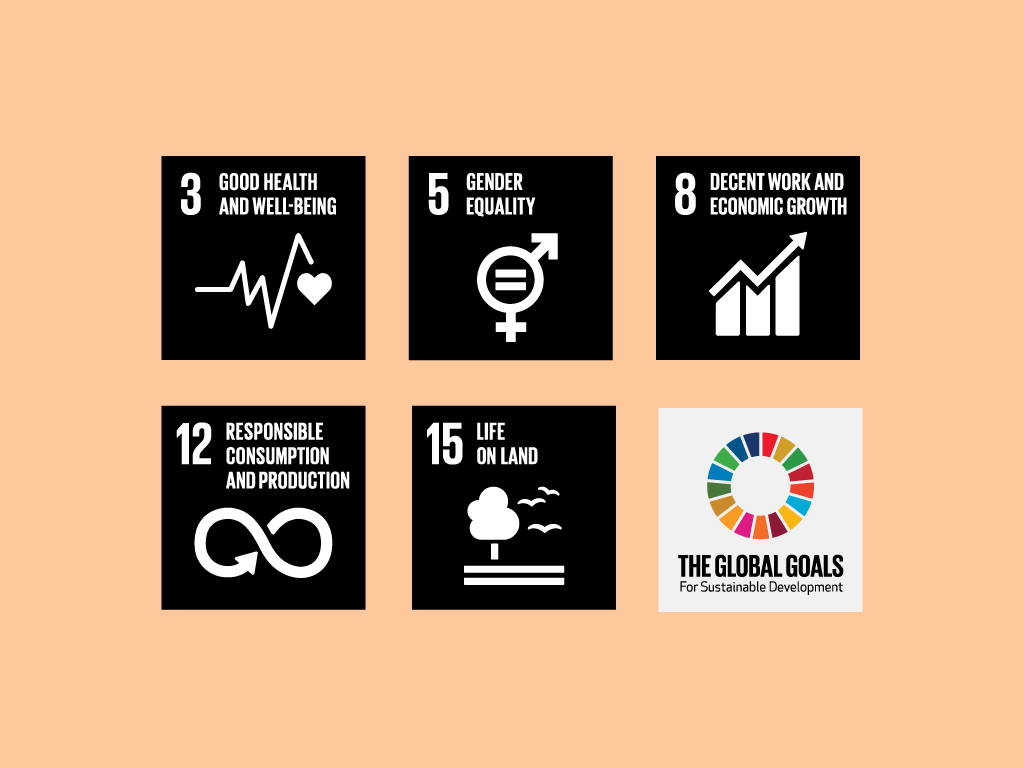 We stick to the UN definition of sustainability as "meeting the needs of the present without compromising the ability of future generations to meet their own needs". Moreover, the concept includes environmental as well as social and economic dimensions. As a furniture maker, who has been in the business since 1945, we know that these dimensions are interdependent. Our aim is to add long term value to people's lives and environments. Everyone who are affected by the way we run our business matter to us: clients, collaborators, employees, suppliers, our local community, and future generations.

RE:USE
Prolong The LifeTIMe OF YOUR LAMMHULTS Product 
Our 75 years as a furniture manufacturer have resulted in a series of classics, but above all it has given us a special perspective on time and design. We have learned that design is ultimately about creating values ​​that last, so that many generations get a share of them. This is a basic perspective that we benefit greatly from in our daily sustainability work , not least in the development of RE:USE - our concept for reuse and repair.
With RE:USE, we invite our customers to participate in our work for a sustainable future.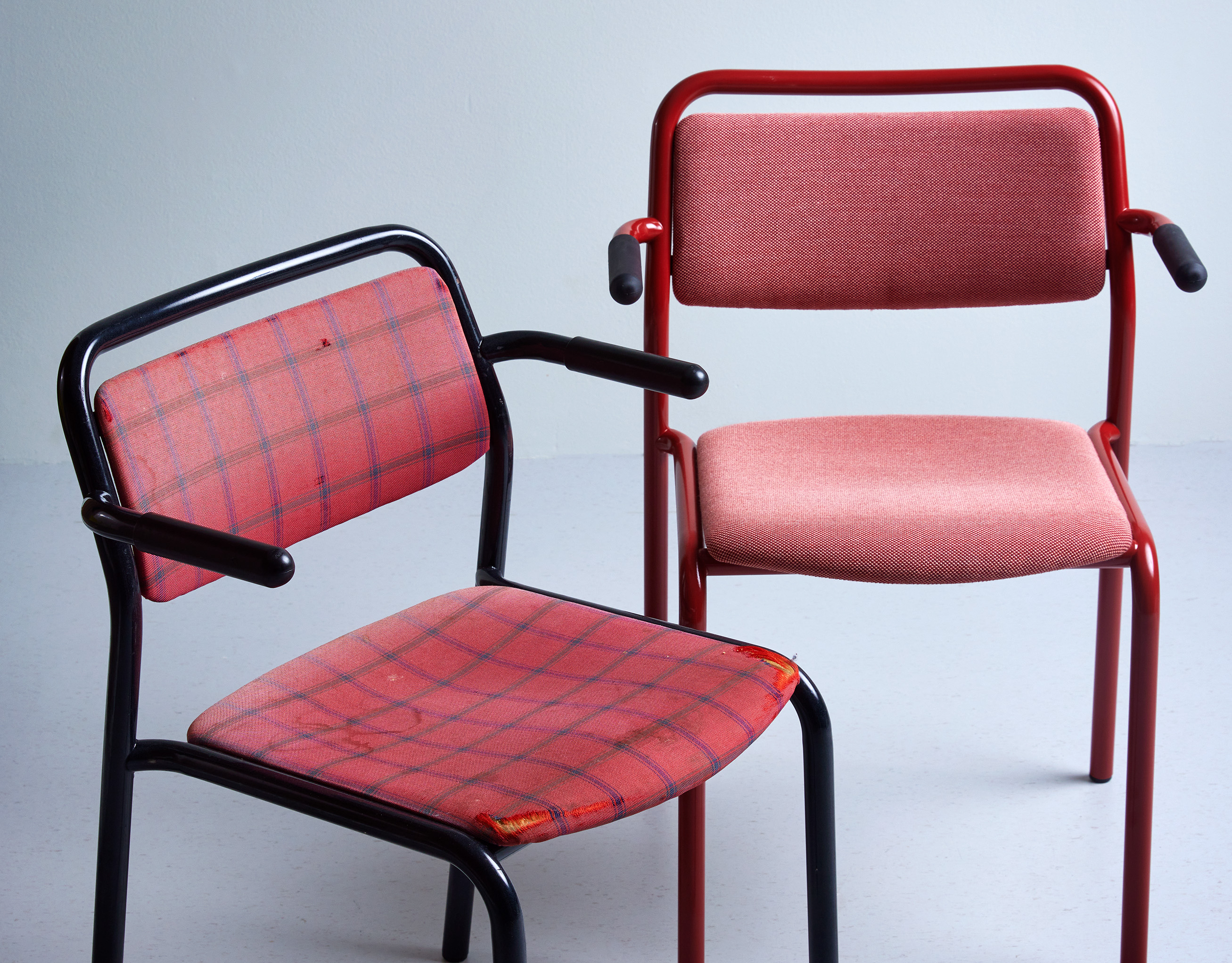 Why RE:USE?
As a furniture manufacturer, we at Lammhults have a great responsibility to contribute to a sustainable, circular society, with ecology and economics in harmony. Our aim is to create value with care for both humans and our environment by ensuring that resources are available instead of being consumed.
We do this by working with renewable, recycled and recyclable materials and by offering well-built furniture that can be used for a long time and with a design that is as durable as the materials we use. As an alternative to buying new, we make it easier to renovate and upgrade the furniture from Lammhults.
We are happy to renovate your old Lammhults products in our factory in Lammhult, contact us for more information.
Tilda Lagerqvist
Environmental manager
Lammhults
The fact that the furniture industry has an impact on the global environment is beyond dispute. The question now is how it can be reduced. Lammhults' Tilda Lagerqvist is committed to make a change and contribute to a sustainable future.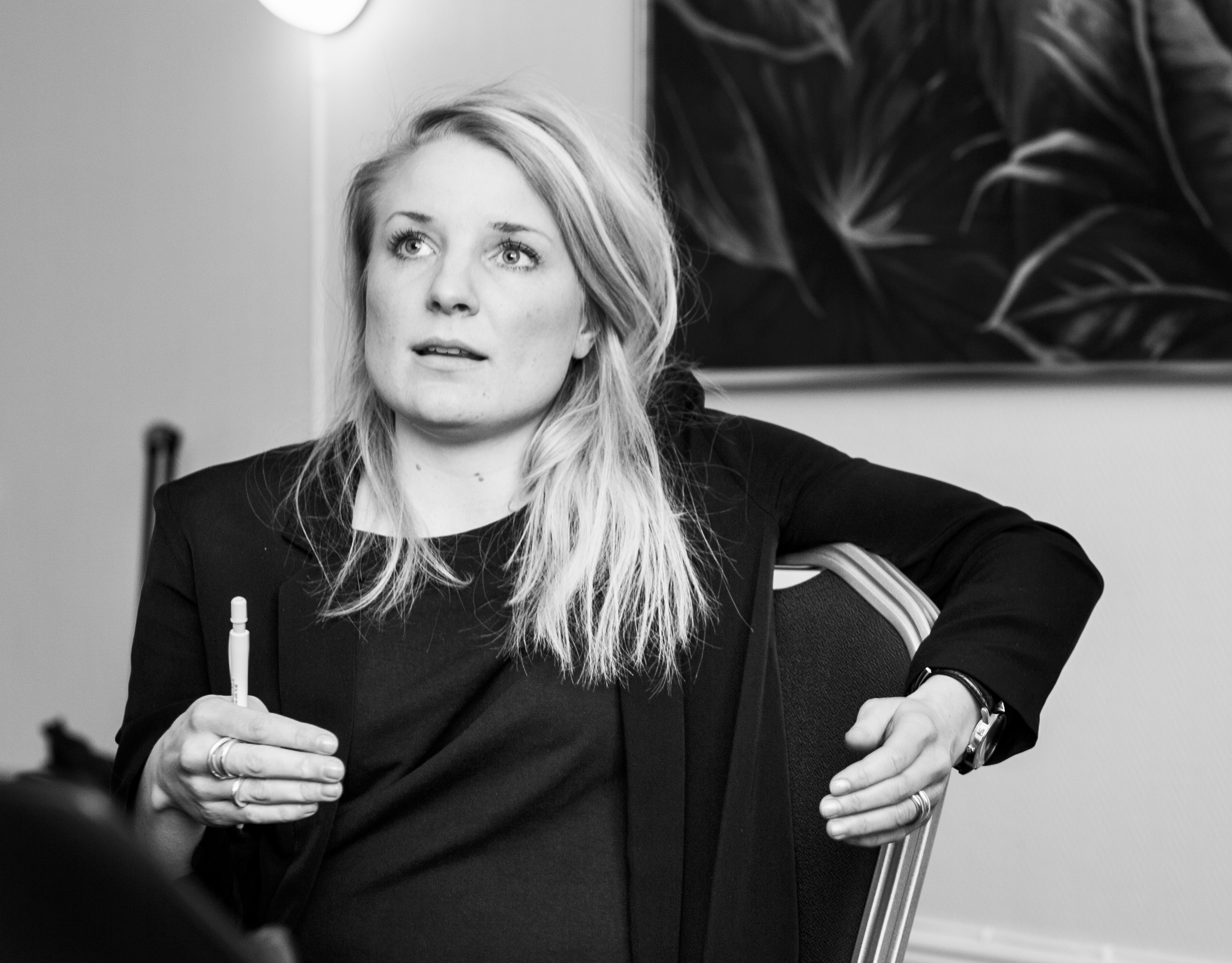 "The next step is to increase the incoming recycled material."
Corporate Social Responsibility to its point. For Lammhults environmental sustainability goes hand in hand with social and financial factors.
Naturally, there is a strong focus on green challenges connected to climate changes, but according to Tilda that don't exclude social issues. On the contrary, the relationship between environmental and social responsibility is close. The choice of transportation and logistics gives an illustrative example. The latest eco-labelling takes product origins into greater consideration and adds distance and working conditions to the calculation.
Recycle, re-use and repair – Lammhults follow the evolution towards a circular economy.
For the moment, Tilda's daily work centres on material recycling. The last years, Lammhults has developed its manufacturing process, and made it more effective and optimised. Not least in how good they use raw materials and avoid waste. The next step is to increase the incoming recycled material.
A chair made of recycled plastic is not only good for the environment, it is also a valuable asset in the marketing. Tilda points out how important it is to get it right from the start; to raise the relevant questions in the product development. It's all about seeing the full product lifecycle of a new product.
Lammhults' products are known for their timeless design and high quality. Advantages that also make a difference in the environmental work. Tilda and her team look into how they can make repairs and restoration part of the concept. The original values of Lammhults are equally important in the upcoming circular economy. Quality never goes out of style.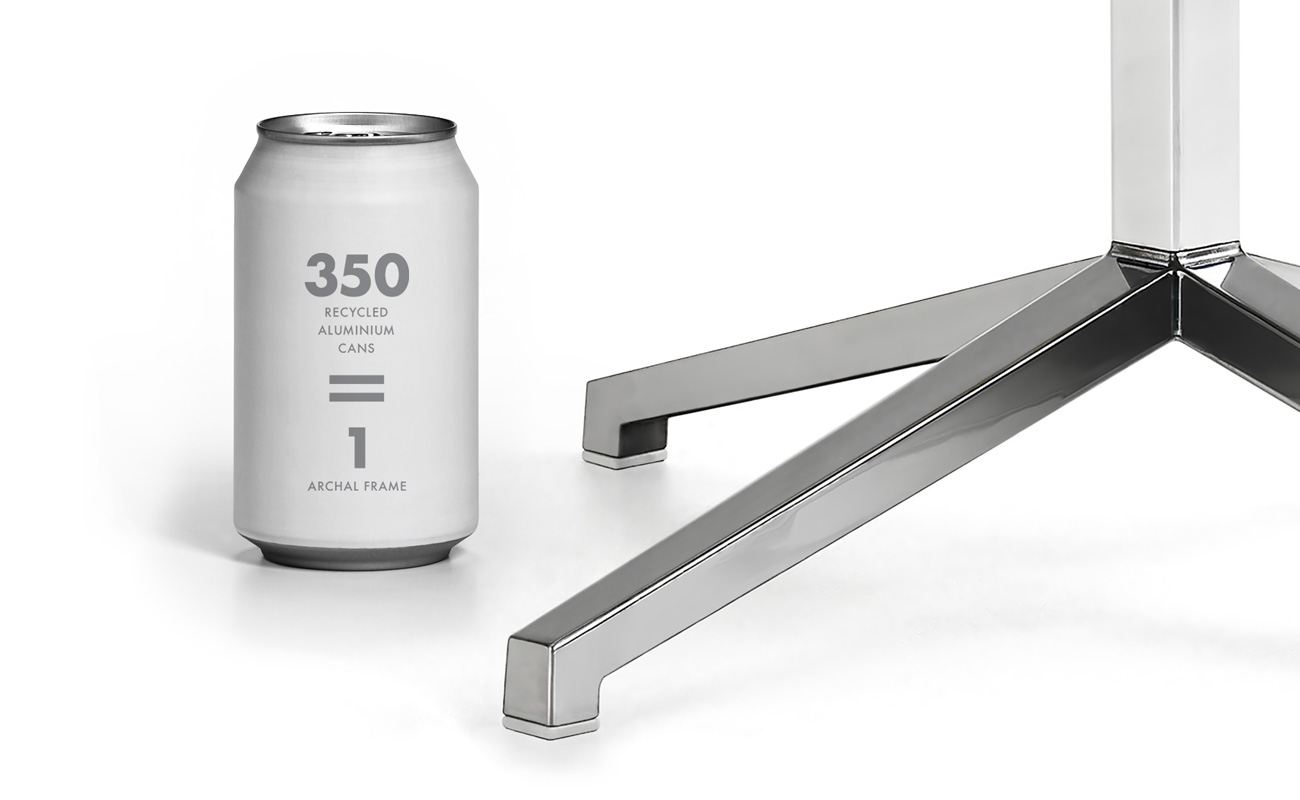 "It is important to get it right from the start; to raise the relevant questions in the product development."