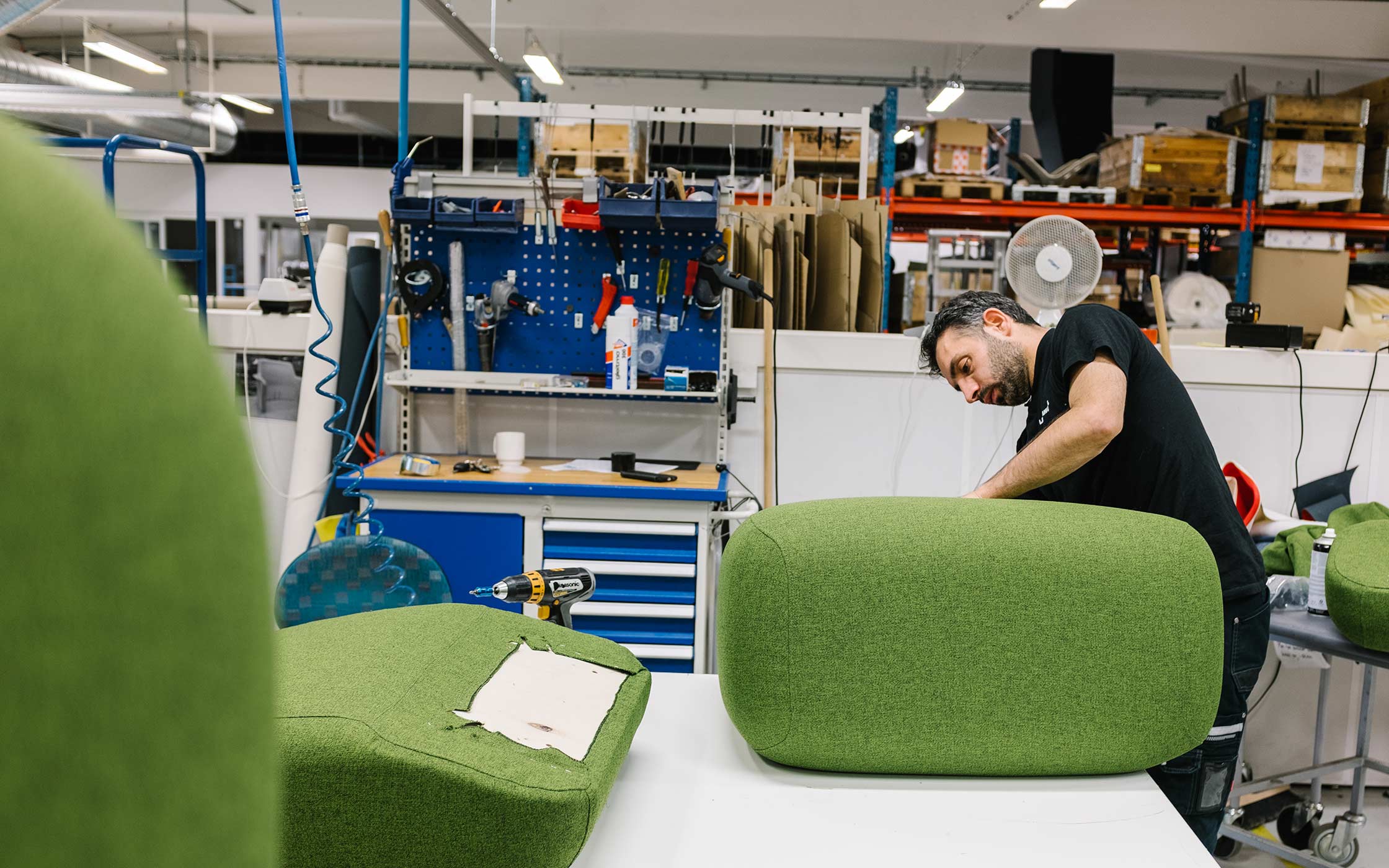 A masterpiece of craftsmanship requires the instinct for perfect positioning of seams just as much as strength for covering a chair or large sofa. Every step demands experience, every material its own attention. Mustafa has worked as an upholsterer for many years.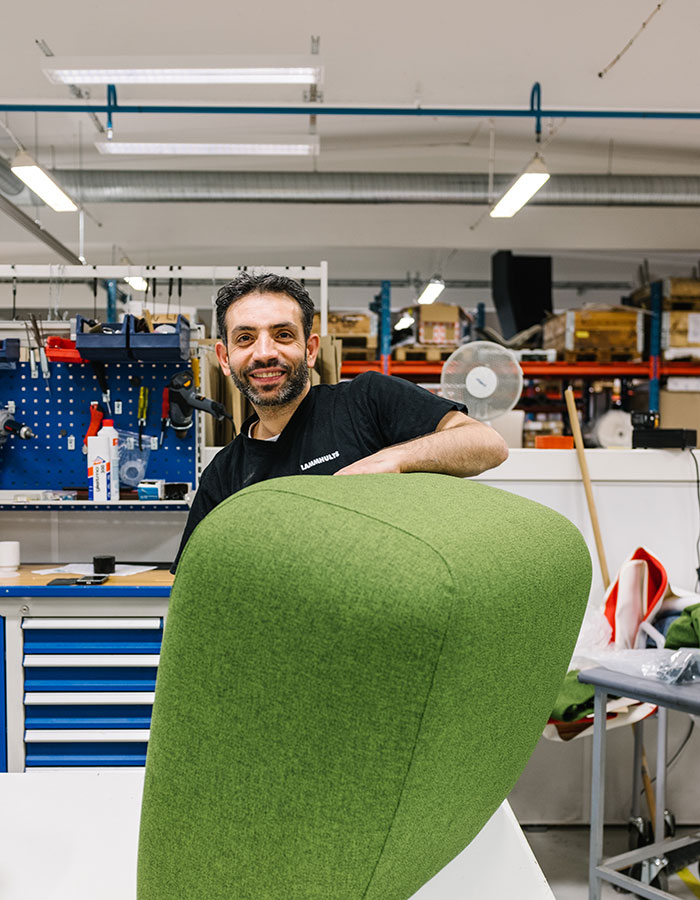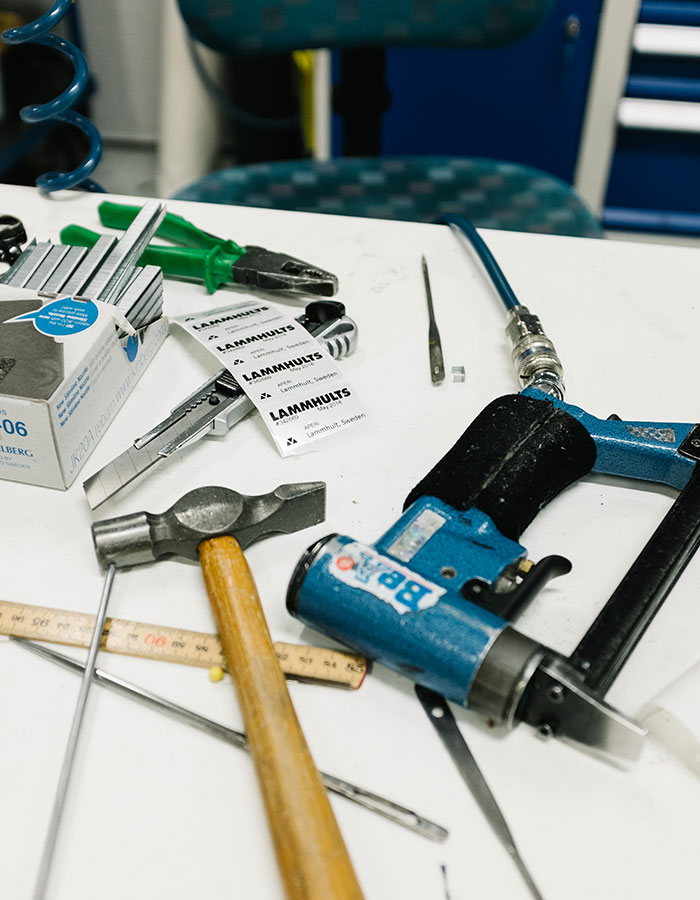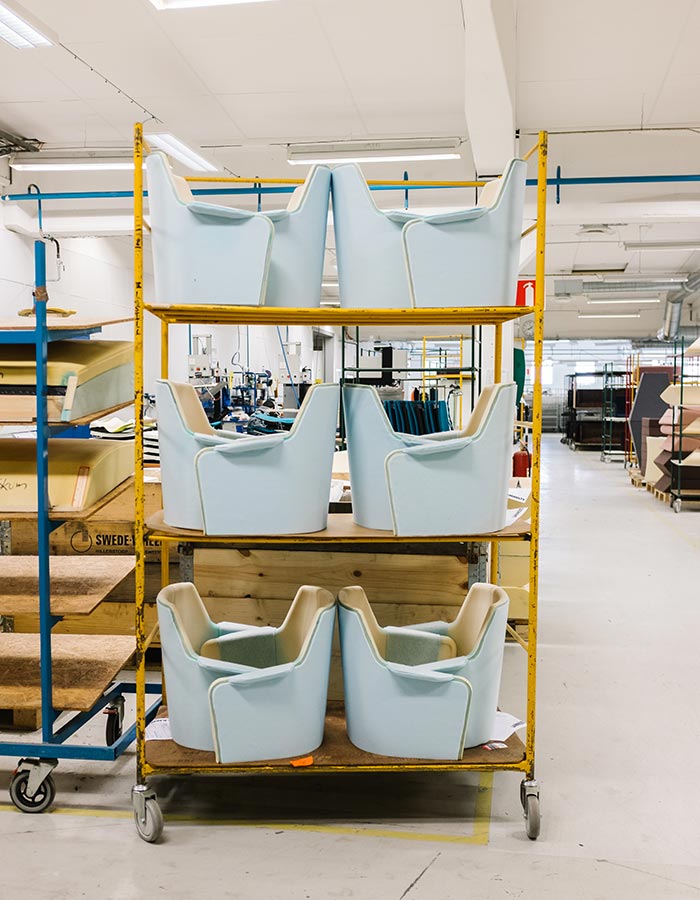 "A tight fitting fabric gives a modern expression and less wear and tear on the furniture. It stays nice and fresh longer, which is very important. But a tight fit also requires greater skill as an upholsterer, both from an aesthetic perspective and for the comfort of the users." Mustafa
The pre-upholstery creates the prerequisite for the exact fit of the cover.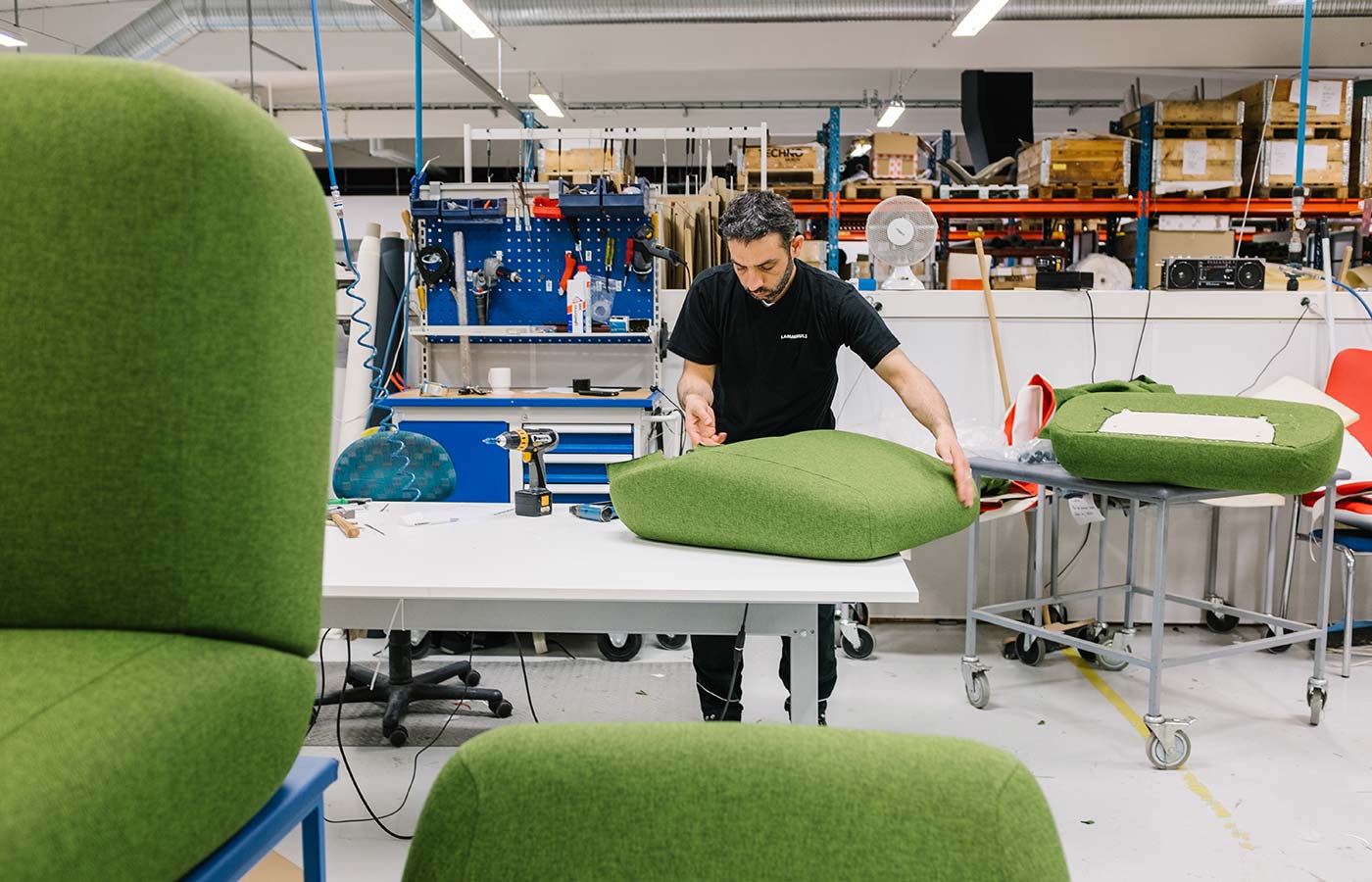 "I enjoy the creative process and feel proud that Lammhults - a small Swedish company - is successful on a global market. Our furniture is compared to and placed side by side with the big international giants in the industry. And I upholstered some of them!" Mustafa