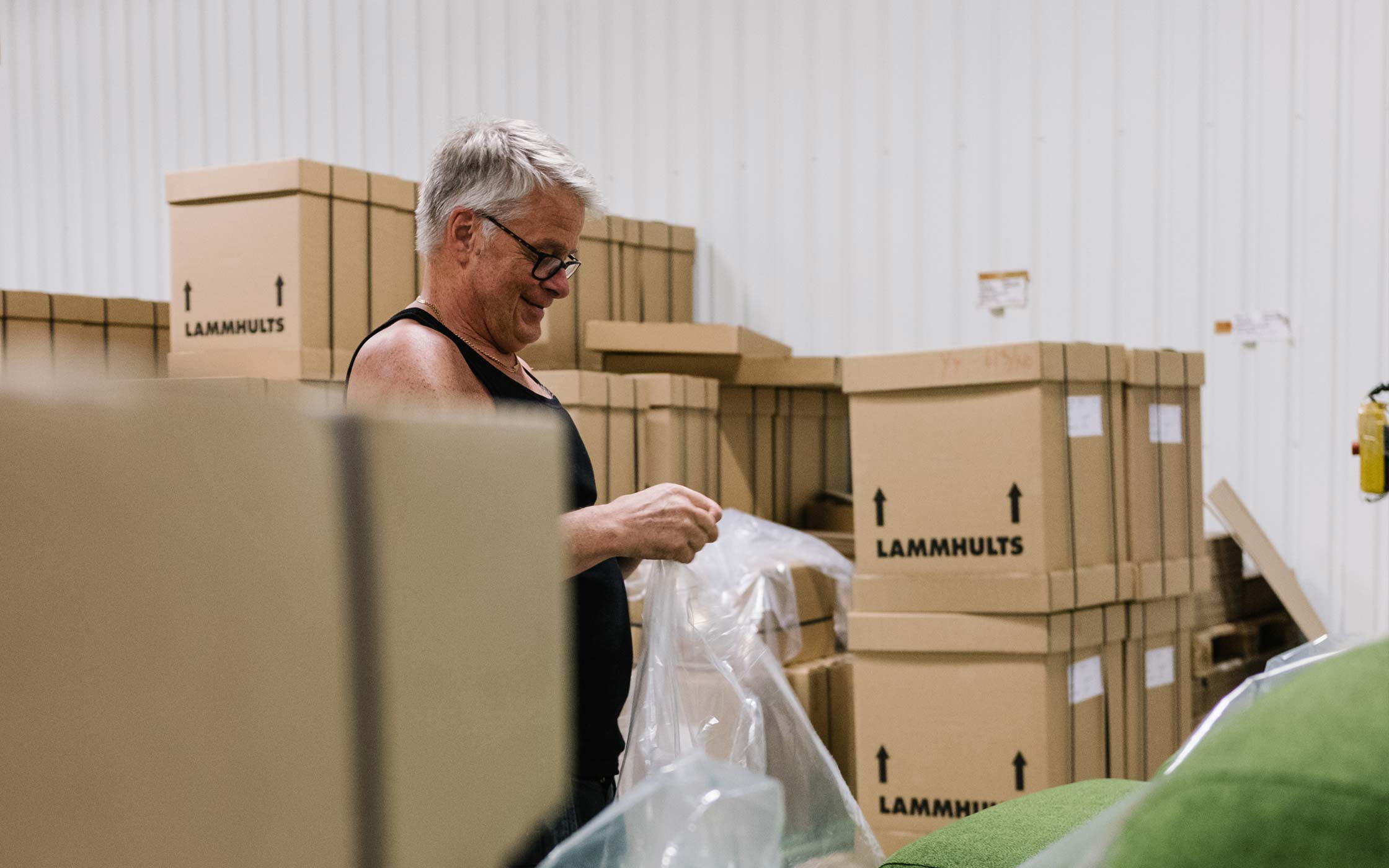 Nisse is another loyal and long-term employee at Lammhults. He has been a part of the company for over 40 years. His tasks have shifted as the company has progressed, but his main responsibility for the past years has been in logistics.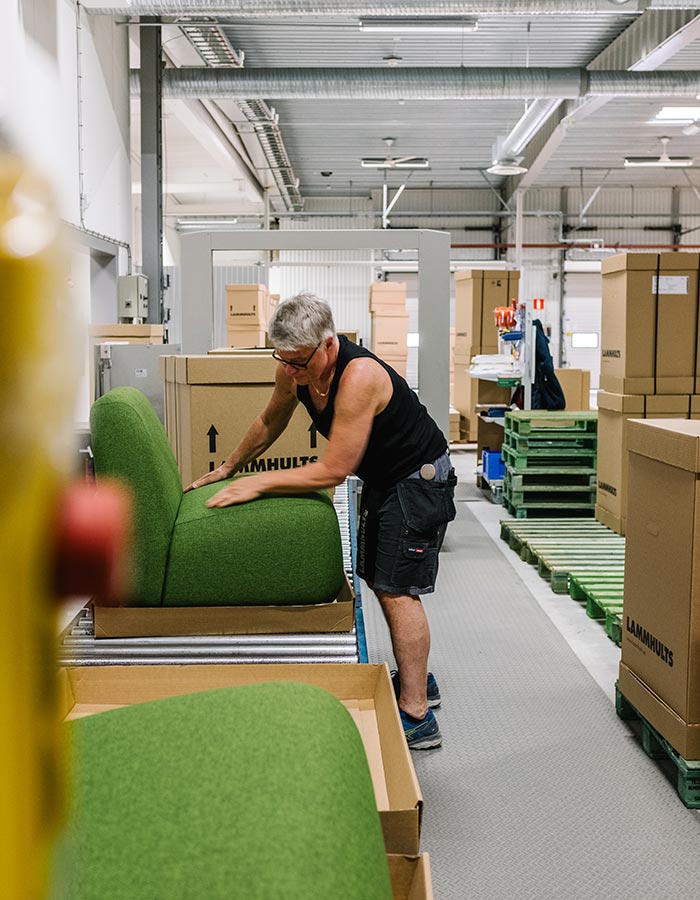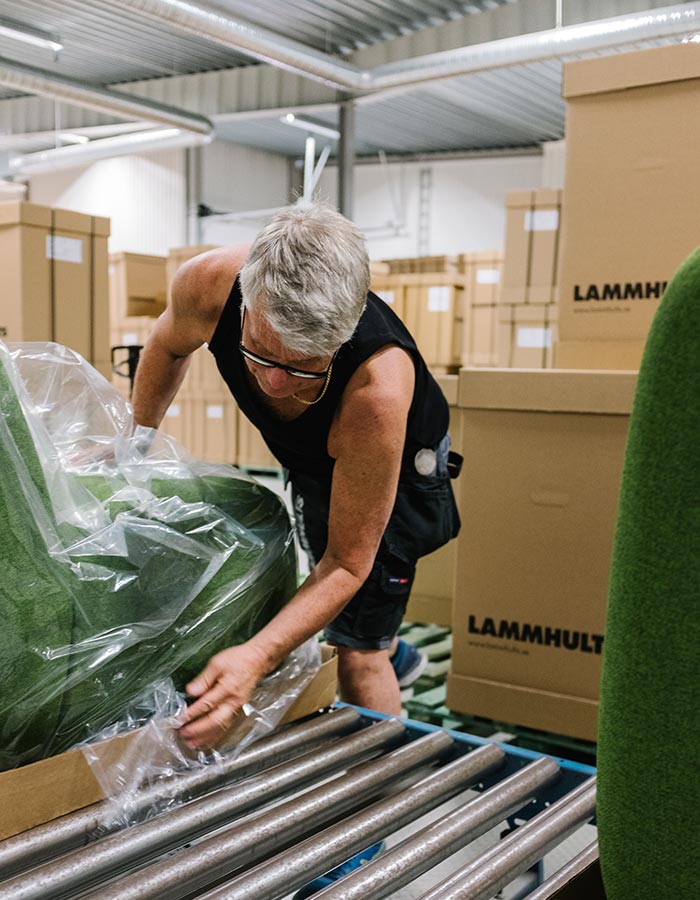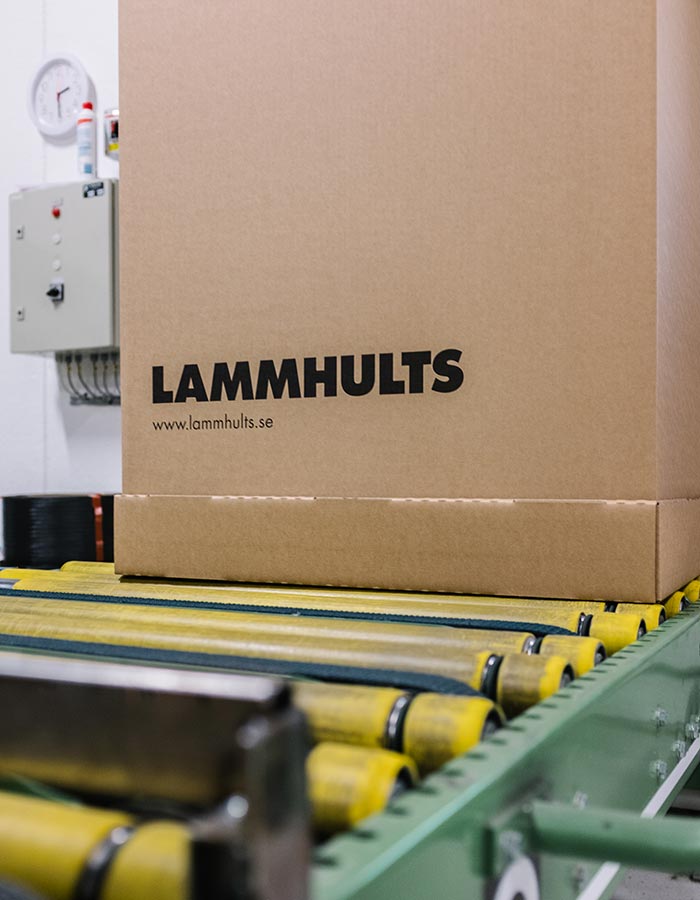 "To me, Lammhults stands for quality and design. These values must comply throughout our work, even when it comes to the transport packaging. With all the work that's put into each piece of furniture, it's only natural that it should be well packaged. Customers get what they pay for, and in return they get quality that lasts over time." Nisse
Furniture shipping beyond the Swedish borders are packed in boxes that are coarser and resist moisture during transport.
"The overall concept of quality includes ensuring accurate packaging and labelling." Nisse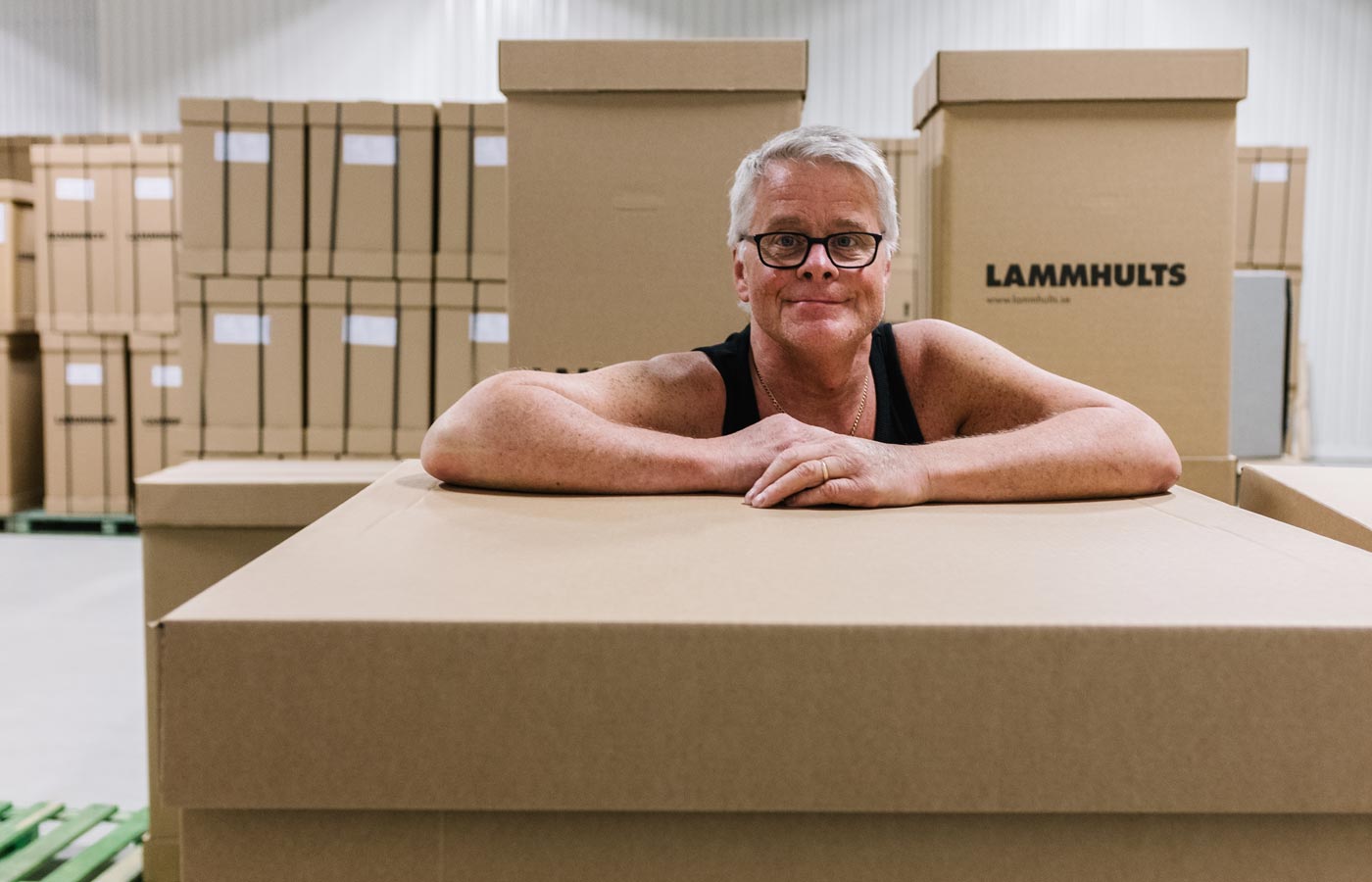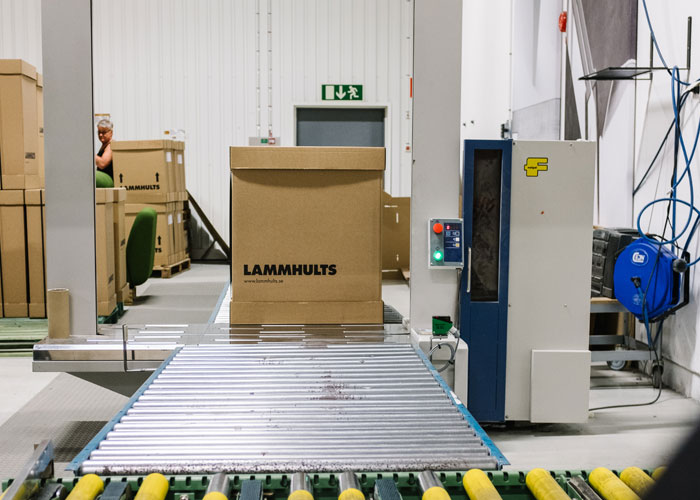 As experts, Nisse and his colleagues are also asked to help out with special packaging every now and then.
"How does one wrap cherry trees in full bloom for transportation through Europe to Italy for an exhibition? Well, that's the sort challenges I handle! I'm very happy with my job and colleagues. Also, I'm proud to be a part of the vital furniture region here in Lammhult." Nisse
Did the cherry trees make it?
"They did! They even made their way back here to Lammhult after the exhibition and were planted here in our garden." Nisse