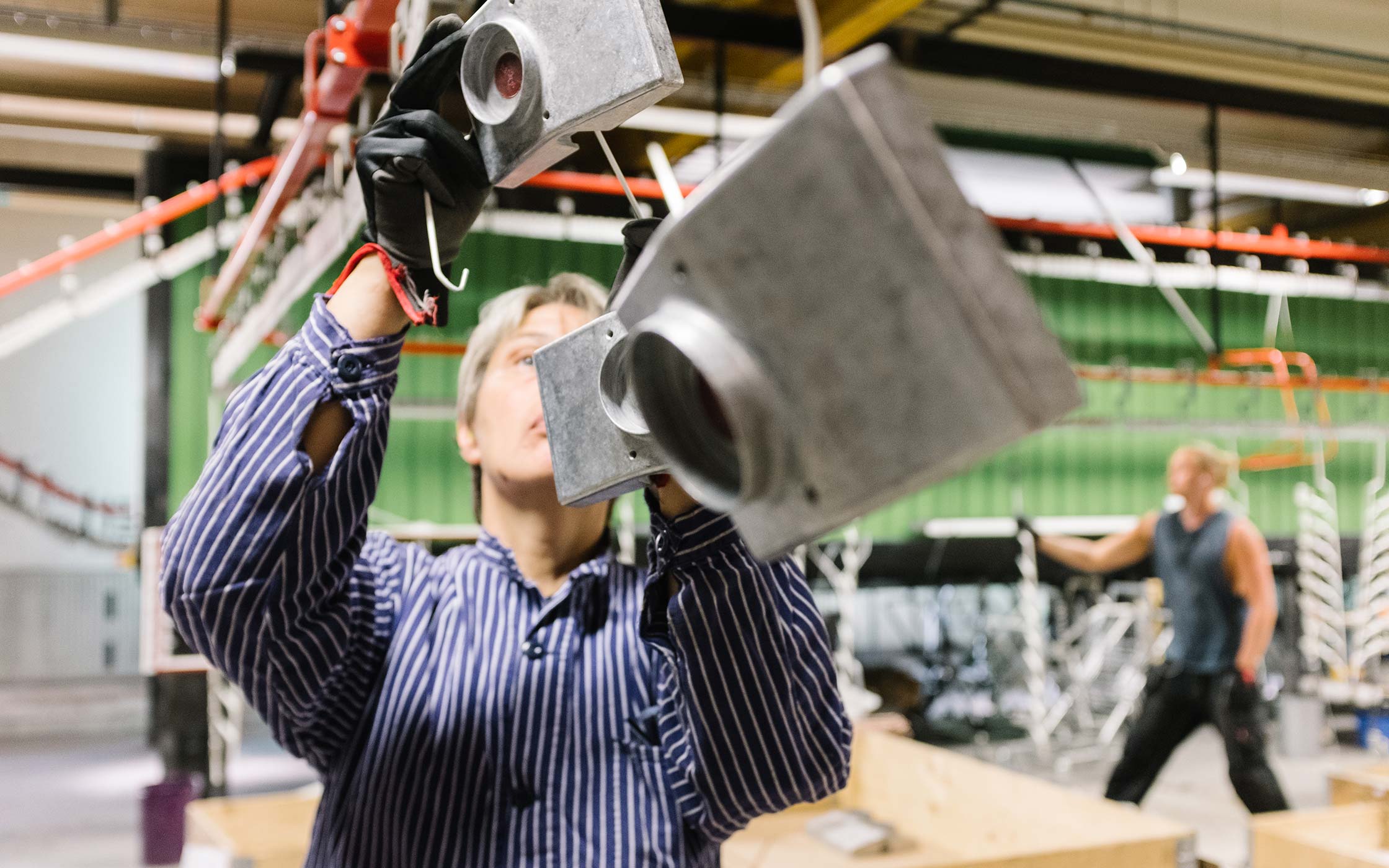 Chrissa works with powder coating of furniture frames.
"The frames come here from the mechanical workshop. When we've powder coated them, they continue on to be assembled. To me, it's important that my part in the production chain is performed with perfect results - I take pride in perfection and want to do my part to ensure that our products are flawless. If there's an imperfection, I sand it down and redo the painting process." Chrissa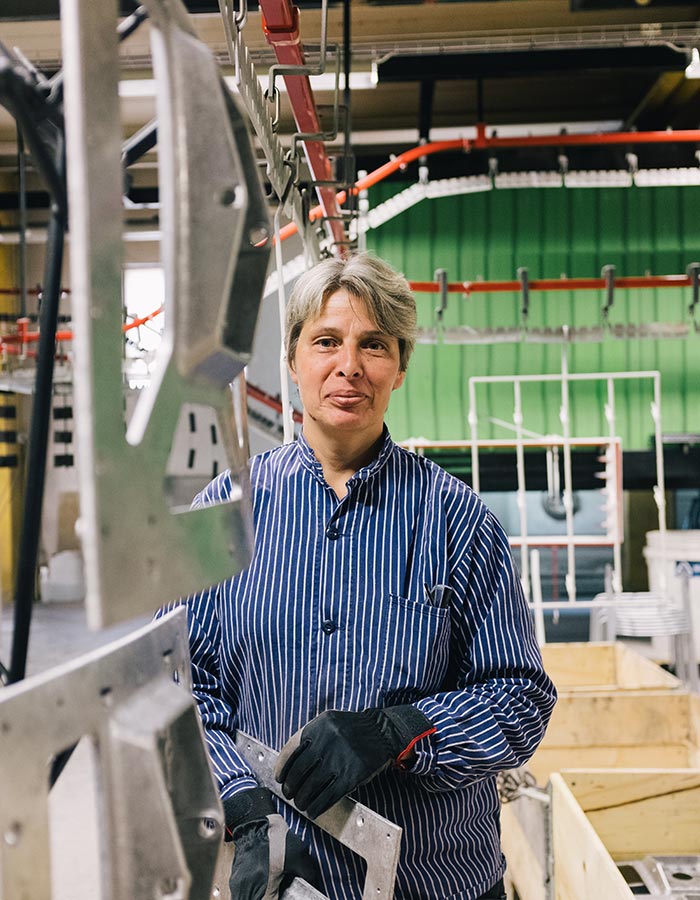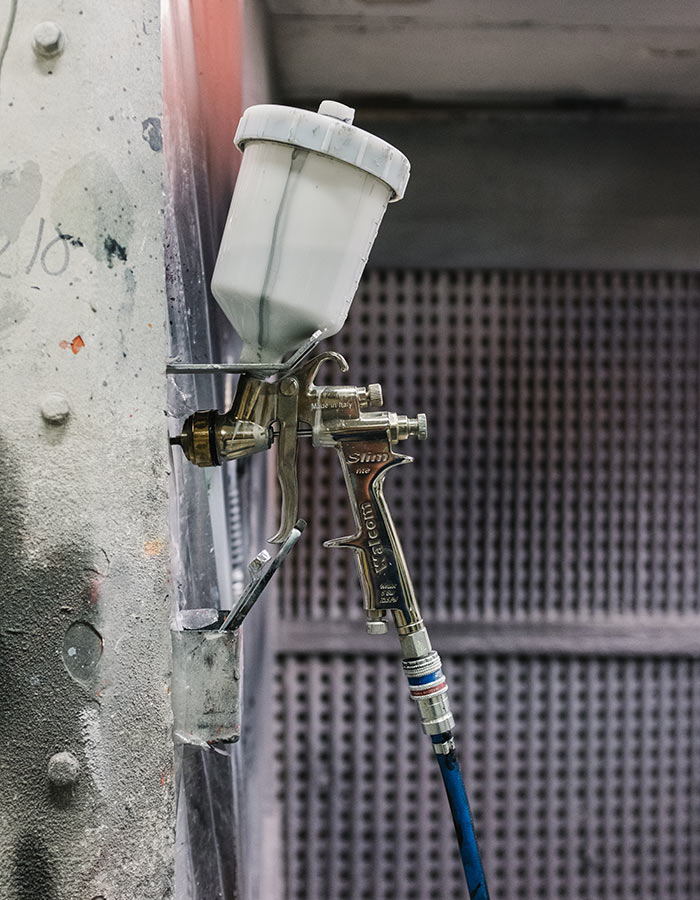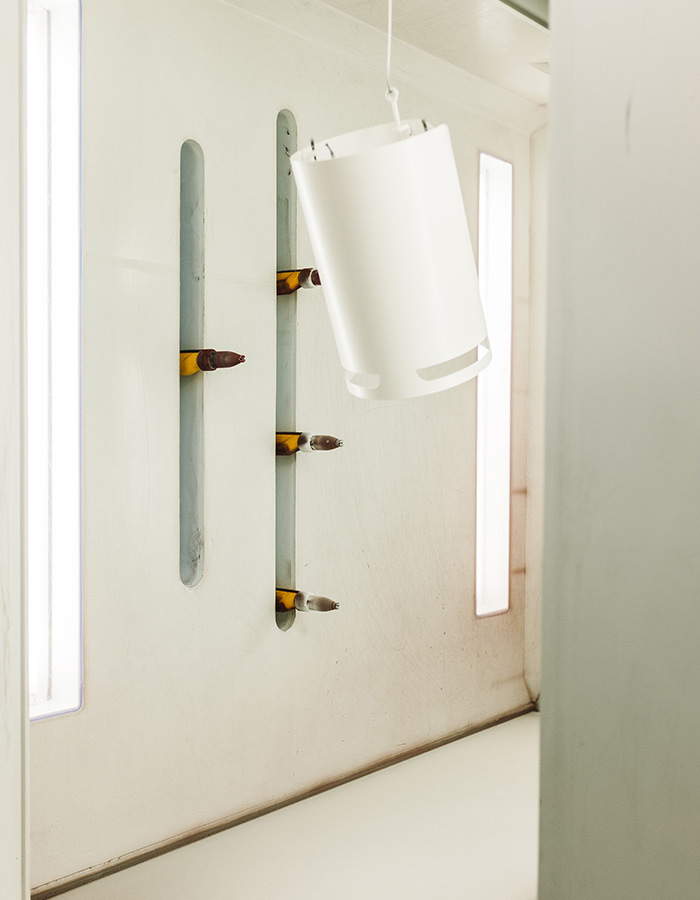 A powder coating is sprayed on the furniture frames from two angles with compressed air and melted into a fluid state. When it cools off and dries it forms a continuous film which is highly resistant.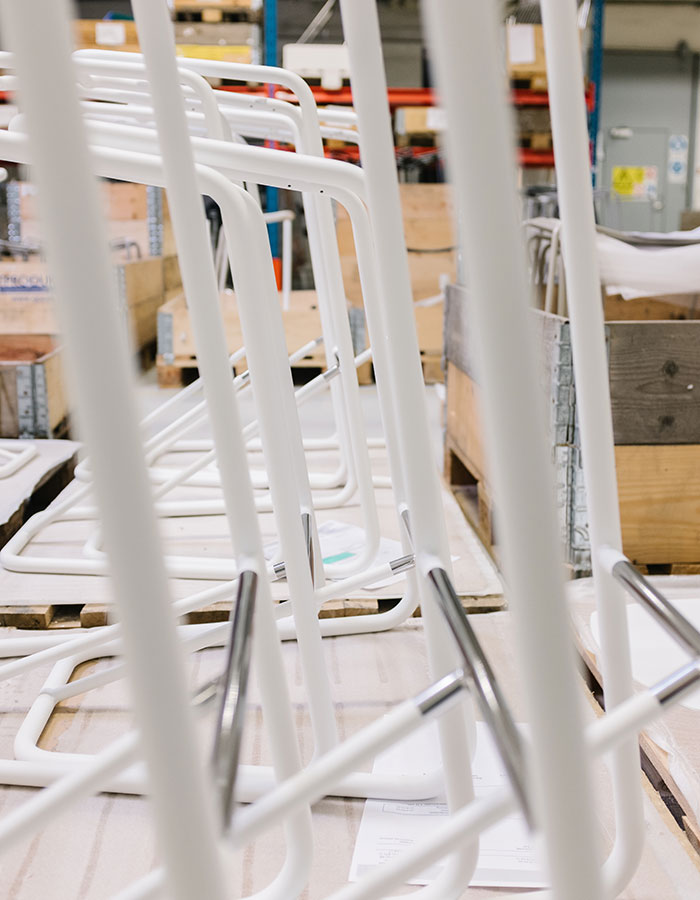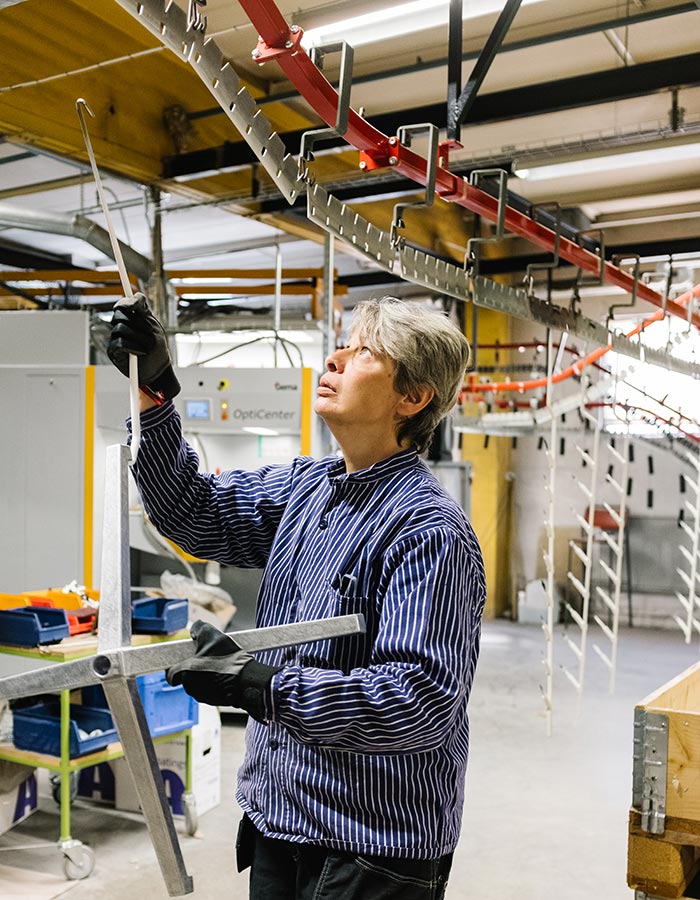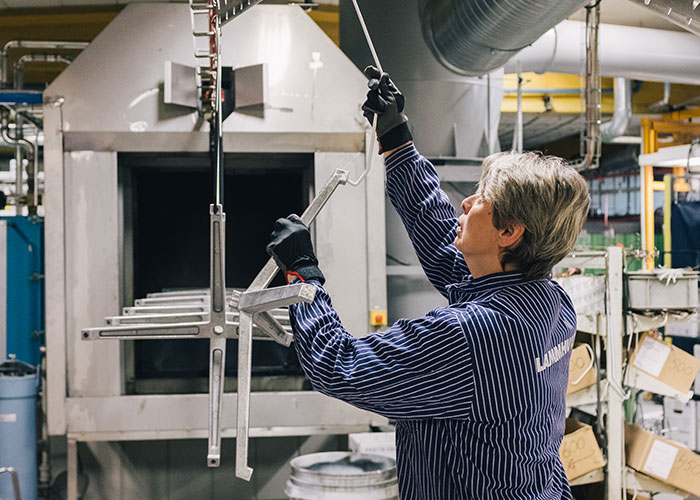 "Like many of my colleagues, I've worked at Lammhults for a long time. Way back, we used to spray paint all the parts by hand. Today, we still manually spray the powder on smaller batches by hand, but in general the process is automated to a greater extent. The craftsmanship lies in the knowledge and experience of how to achieve the best results. And in the attention to detail." Chrissa
The work offers great variety in the handling of colors. Lammhults offer about 30 standard colors and countless special options with different textures.