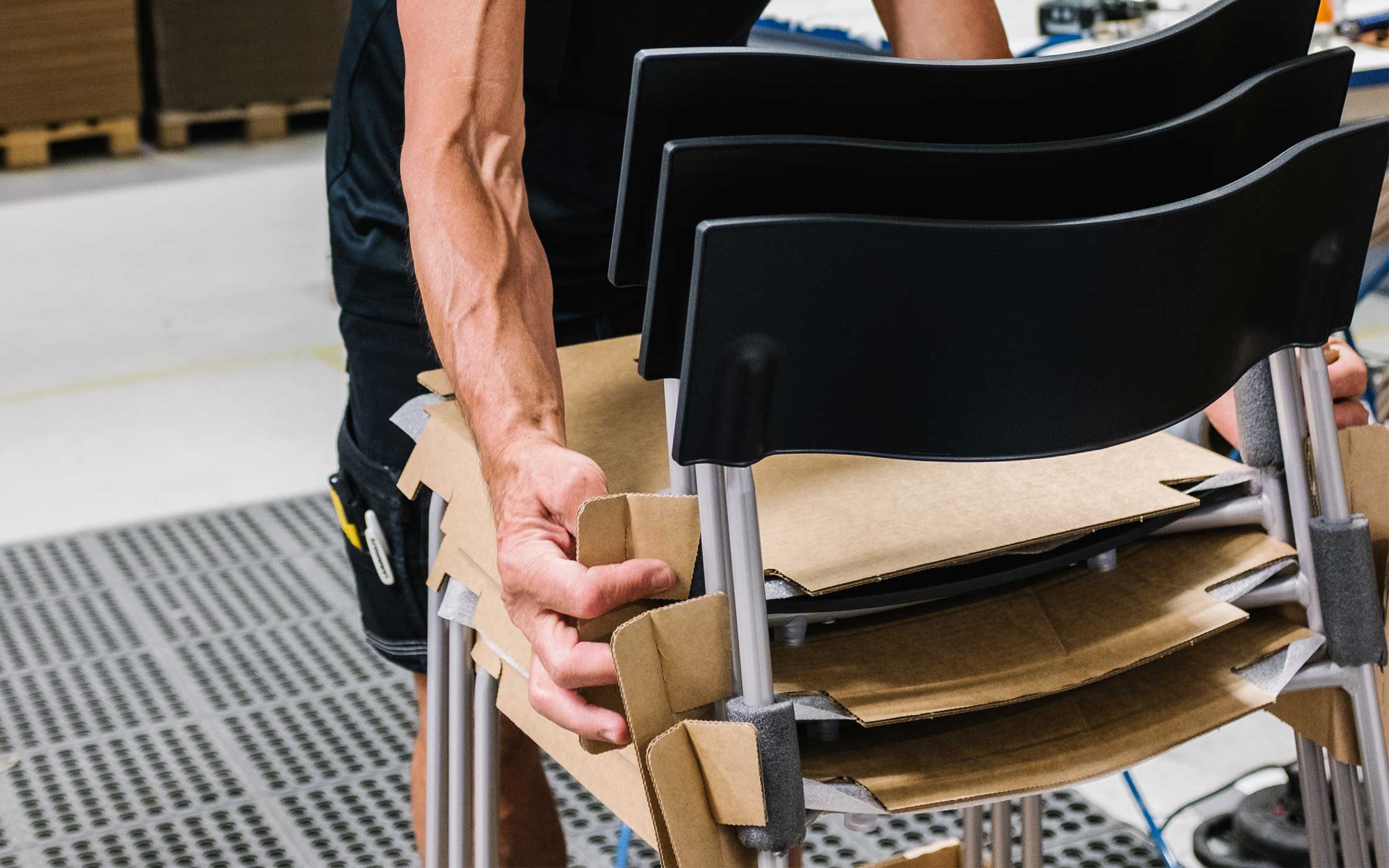 Anton has worked with assembly of furniture at Lammhults for several years.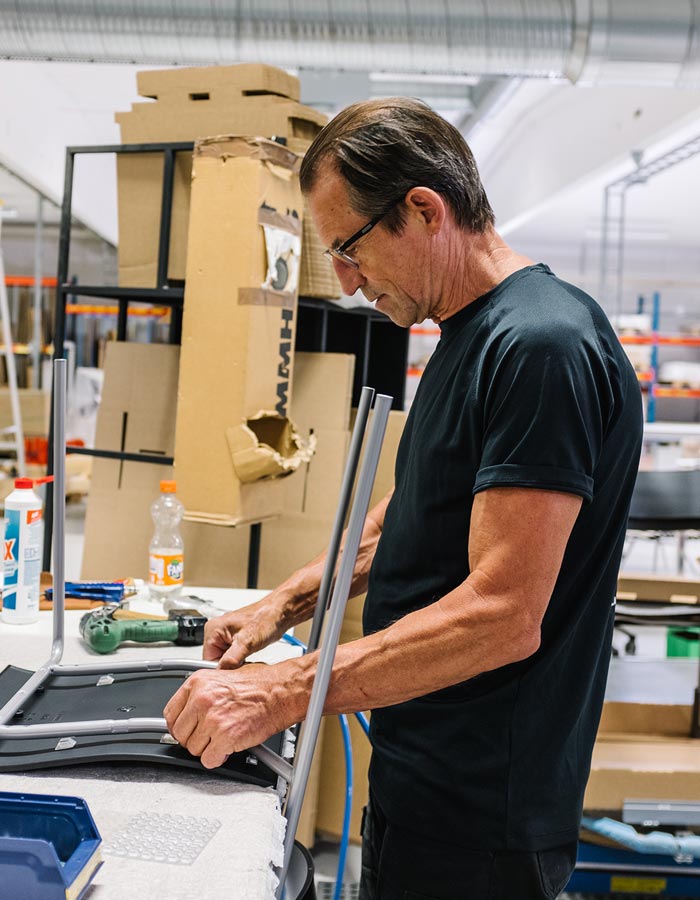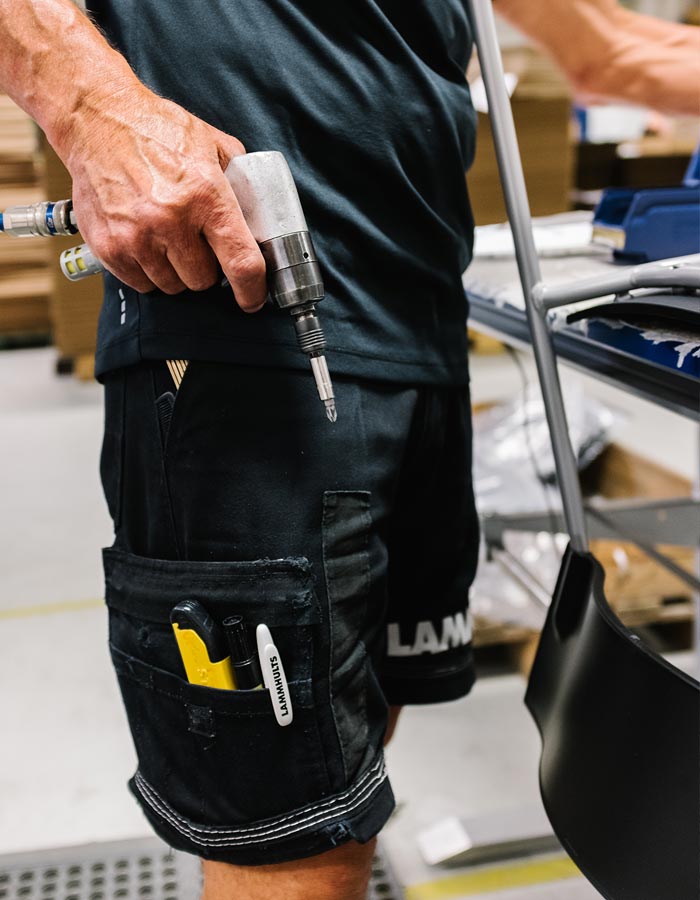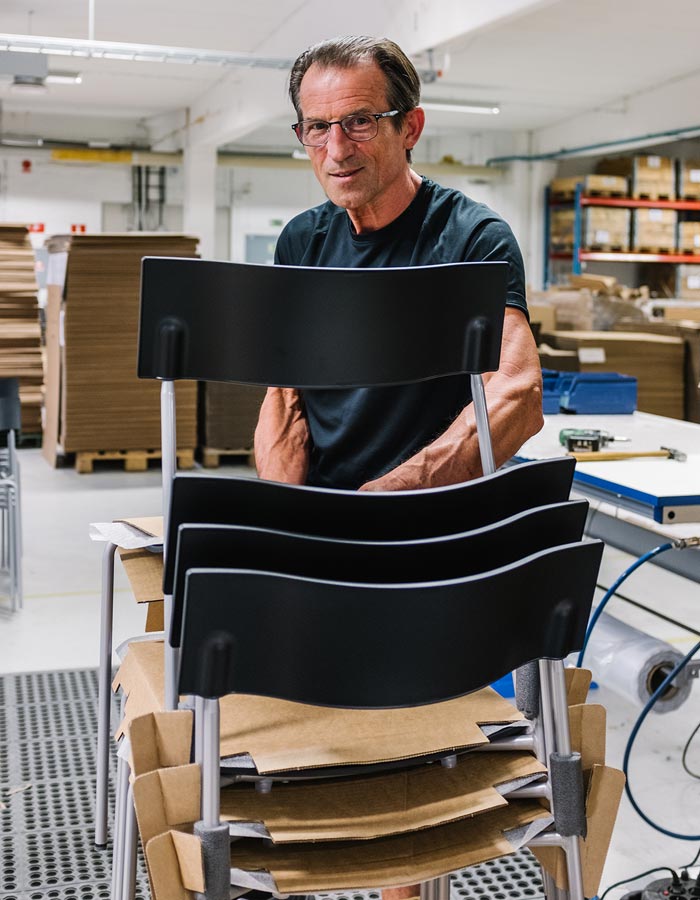 "I do my best to make sure that every detail is perfect. My colleagues and I are the last to examine end-products before they are packaged and sent to the customer. The products look the same, but they are really unique, handmade creations. So many skilled craftsmen have contributed hands-on along the way to make every single product amazing. The Lammhults label is a guarantee of the high quality. Today there is so much "easy-come-easy-go" furniture around. We can't stop the development. But here at Lammhults we represent other values. When the craftsmanship becomes more rare, it's important that we work continuously to transfer the know-how to new generations internally." Anton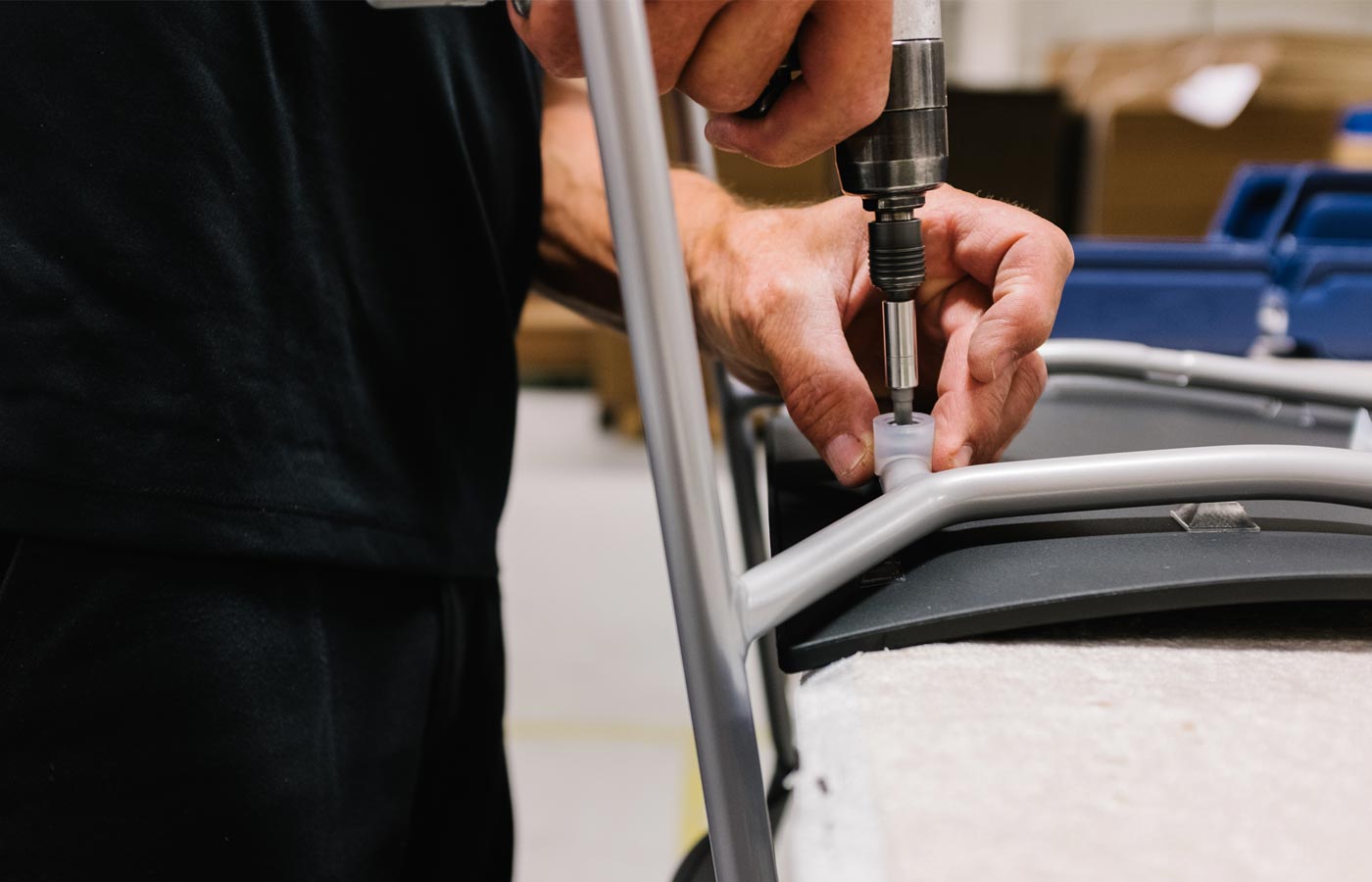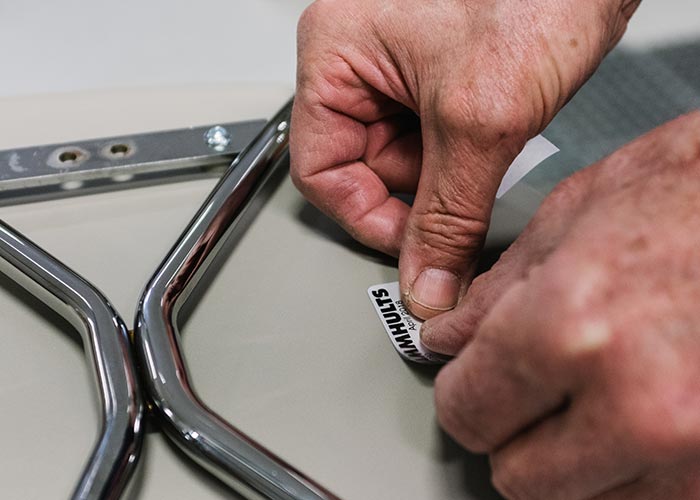 Previously, Anton worked as an upholsterer at Lammhults.
"During assembly, I'm responsible for joining all the parts together and adding the final details. Each screw is pulled by hand. My background in upholstery means I can also add an extra nail or staple should it be necessary – a time-saver compared to asking someone from the upholstery team for help." Anton