Kleppestø School
Kleppestø/Bergen, Norway
Lammhults is proud to be the main supplier of furniture to the new Kleppestø Middle school on Askøy island, Norway. Architect firm Fortunen A/S had full project responsibility including landscaping, construction and interiors. They compare the project to building a small country side village.
Kleppestø Middle school is located in Askøy municipality near Bergen, Norway. Architect firm Fortunen A/S has worked on the project during several years and the school opened its doors during the autumn of 2014.

With an area of 9000sqms and room for 630 students the project could be compared to building a small village. The school consists of three main buildings surrounding a big atrium.

The exterior consists of fibre concrete plates in different light pastel colours and vertical wooden panels. When entering the school the students are greeted by a large custom built oak stair case leading up to the class rooms. These stairs should also function as a substitute schoolyard when weather limits the students to be outside. The exterior wooden panels are reflected indoors by lacquered pine panels on walls and ceilings.

Gro Haveland continues: "We have put our main focus on selecting elegant classical furniture that are both functional and sustainable. The colour scheme and quality standard we have chosen for the school are also reflected in the furniture. Lammhults fits this profile perfectly. We have for example chosen Lammhults Cinema easy chair upholstered in a soft wool fabric in colours corresponding to the buildings main colours. On the Spira chair we chose a more strict wool fabric in softer pastel colours."

Lammhults has delivered 78 Cinema easy chair, 32 Quickly tables and over 400 Campus chairs to the new Kleppestø Middle school. All these products have been delivered in soft pastel colours.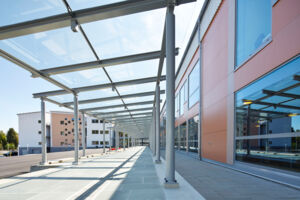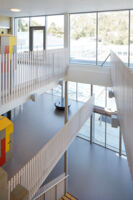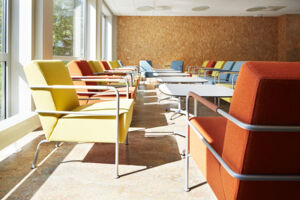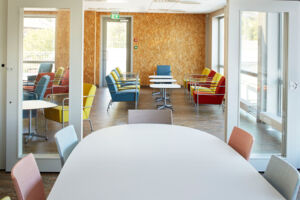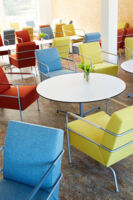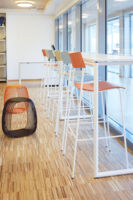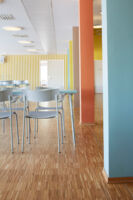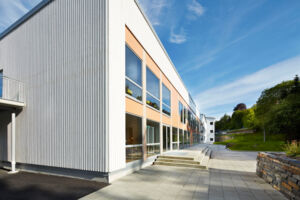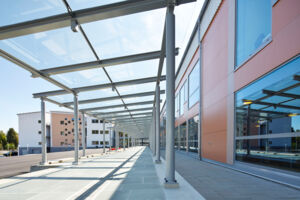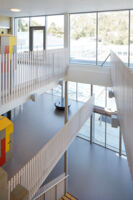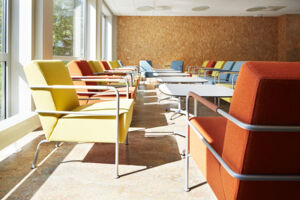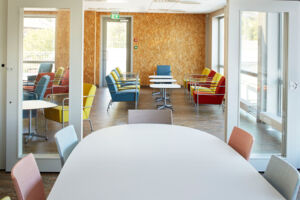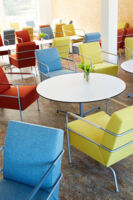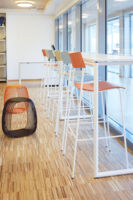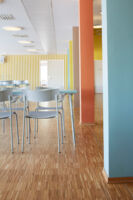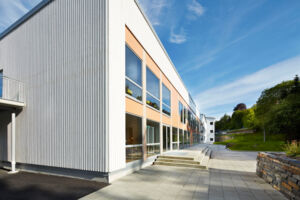 "The concept of our design was to create a feeling of a small village with streets and public spaces. Natural and environmentally friendly materials played a big part in selecting both interior and exterior. The interior has four colours that plays out in different shades throughout the entire space. The exterior reflects the same colour scheme. Wood is a recurrent material."