We love supporting design students in achieving their designs and showing them the industry and all the craft behind producing furniture. The stool "O" is the result of a student project by three students at Beckmans College of Design.
Making furniture requires a rich combination of ingredients — not only hard skills but also creativity, imagination, craftsmanship, and tacit knowledge.
To help us move forward and develop the next innovation or product design, we gladly take on new projects and collaborations with new designers and creators from other fields, including architecture, fashion, the arts, and gastronomy. Supporting forums that promote dialogue and exchange between young designers and their future industry is deeply important to us. Through new capabilities, we want to push Sweden's design tradition further and ensure the long-term future of the domestic furniture industry.
During Stockholm Design Week, February 7-13, we presented a student collaboration with three design students from Beckmans College of Design, Stockholm. The students had the task to design and develop a product and the product development team at Lammhults has help them to create the final product.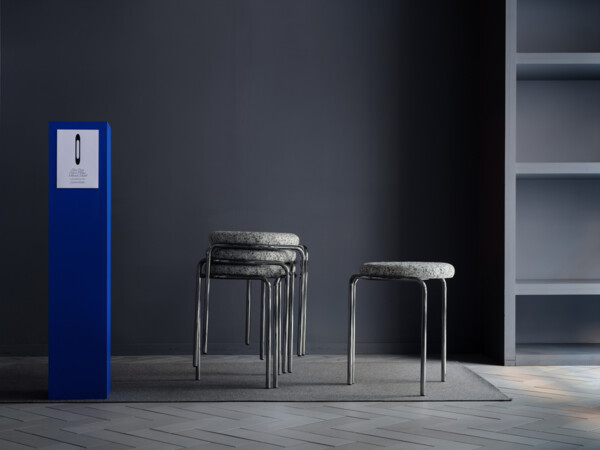 Annika Berner, Director of External Relations at Beckmans College of Design, says.
"To collaborate closely with Lammhults and other Swedish furniture manufacturers and craftsmen is essential in the education. It gives students invaluable knowledge in the entire design process, from idea to finished prototype. We also see that the collaboration opens up for a larger international audience to be interested in young Swedish design and discover new future designers' creativity, sense of form and care for crafts and materials."
We want to send an extra thanks to the students Elias Berg, Felicia Mebus, and Mikaela Midell for your time and inspiring ideas while creating your stool "O".
"Through the course, we have oscillated between hope and despair, but in the end, we have gained so much knowledge about the industry's limitations and opportunities; now we are a little less naive, haha."