The hallmark of the Penne chair is its material innovation: Penne is the world´s first chair with legs made from laminated wooden tubes (LignoTUBES). As a result the chair is far more lightweight but just as strong as a conventional wooden chair. Conceptually Penne combines the spirit of Scandinavian chair design with the requirements of the modern contract furniture market.
The chair is row- and stackable and certified for contract use. In accordance with the Lammhults design tradition, Penne was intended as an iconic piece of furniture and a truly industrial product at the same time.
The designers Julia Läufer and Marcus Keichel are based in Berlin and have been working together since 2003. Focusing on sustainable design solutions, their disciplines range from furniture design and industrial design, through exhibition to corporate design for important international brands. Their work has been internationally exhibited, published and awarded.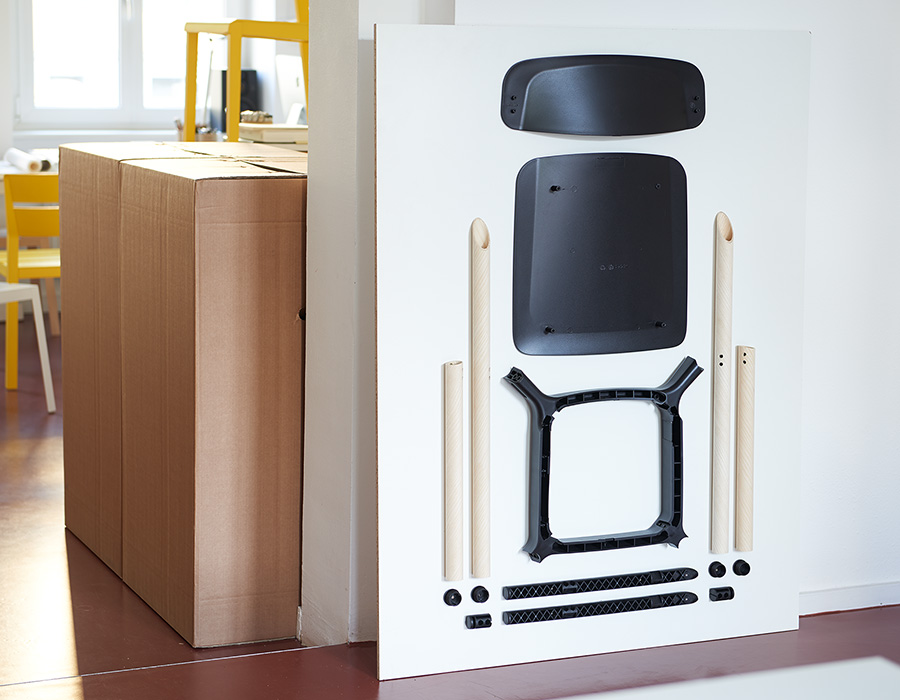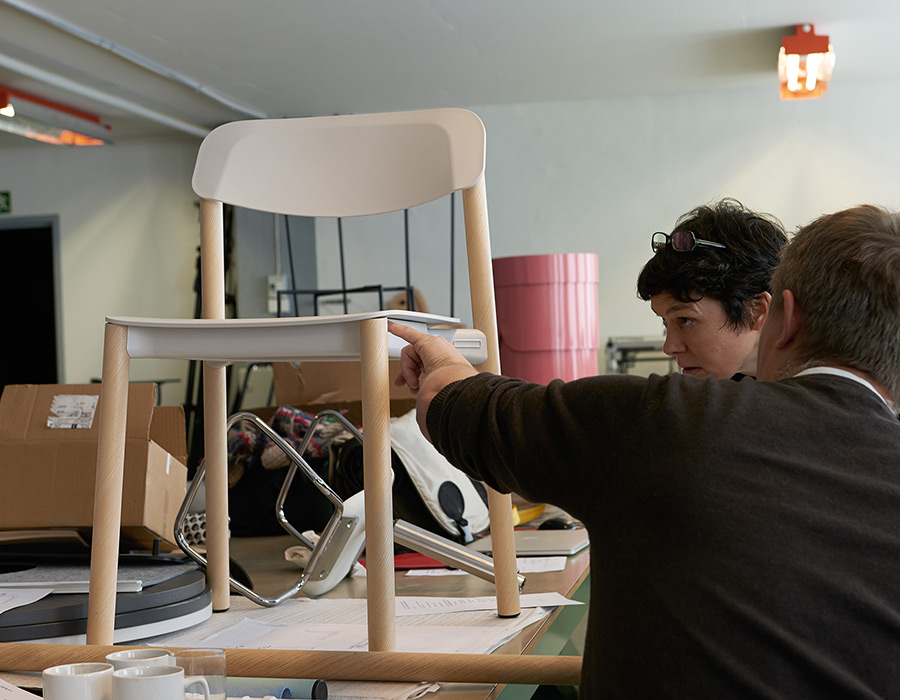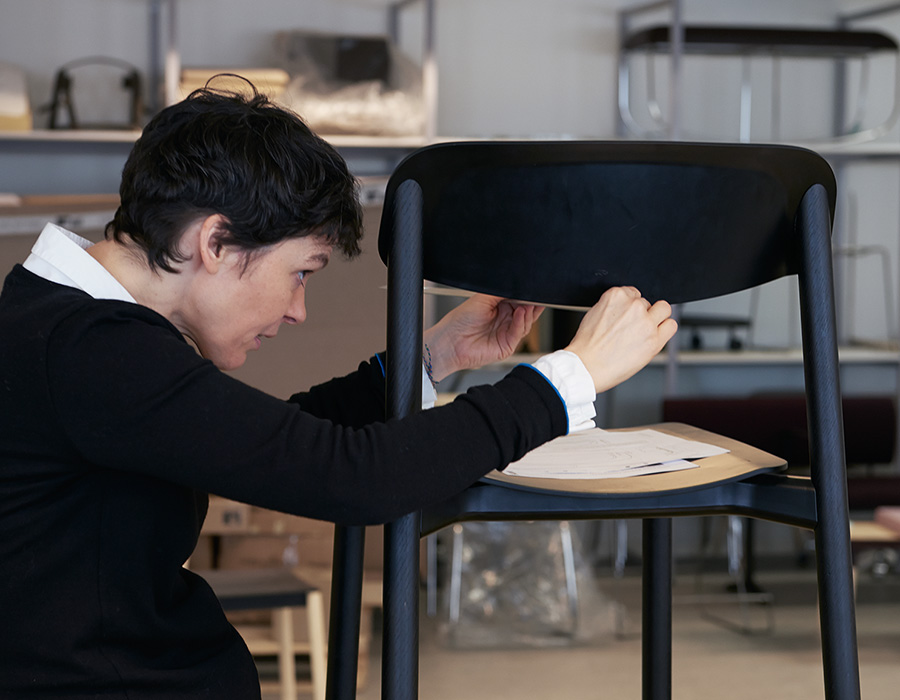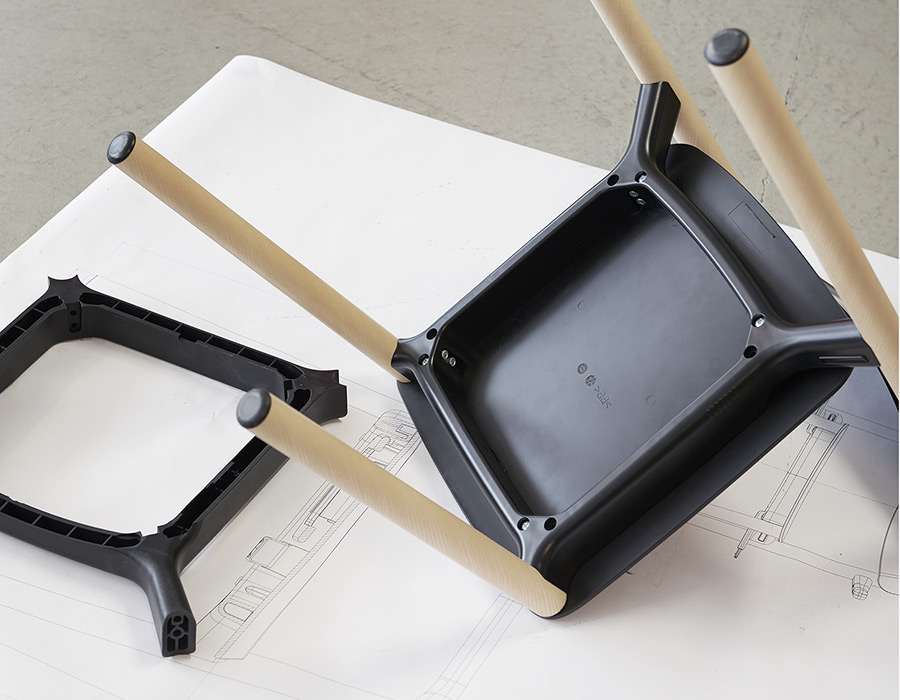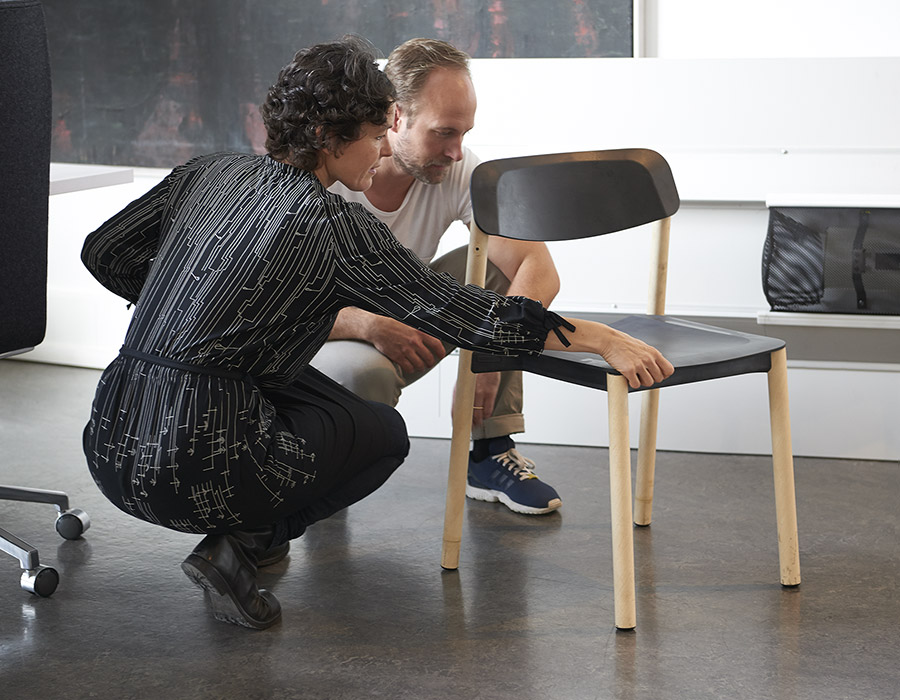 "In accordance with the Lammhults design tradition, the chair was supposed to become an iconic piece of furniture and a real industrial product at the same time."
Läufer & Keichel