This is the second time we meet up with Ung Svensk Form´s Lammhults scholarship holder Gustav Winsth to follow his process developing a product with the support of Lammhults product development team. 
Ung Svensk Form is a project that promotes the development of innovative, new Swedish design. For the third year in a row Lammhults contributes in Ung Svensk Form giving a scholarship to an upcoming designer/artist. As a Lammhults scholarship holder, Gustav Winsth has been given the chance to immerse himself in a project within the real-world circumstances of a contemporary furniture company, both in terms of its opportunities and its challenges.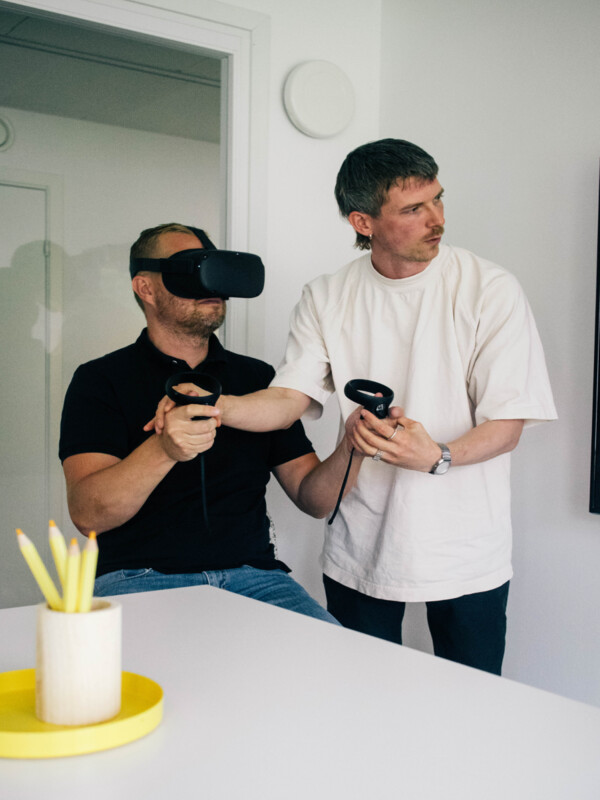 Inspired by pop culture and sneaker aesthetics, Gustav Winsth is pushing the boundaries of sustainable, contemporary design. This summer, he spent time at the Lammhults factory developing his product concept: a sofa that swells out beyond its frame and creates a fascinating contrast between austerity and eccentric hedonism. He also shared some insights into his design process and the virtual-reality environment in which his work finds its form. For Lammhults the process has been really interesting following the product develop in a 3D environment, where the design can be remodelled and changed in real-time in front of you and where there is no dependency on producing physical prototypes until the product is close to being finished.
I like being able to surprise myself. Working in my 3D virtual reality environment enables me to discover things as I move around the furniture. Things I hadn't planned, Gustav explains.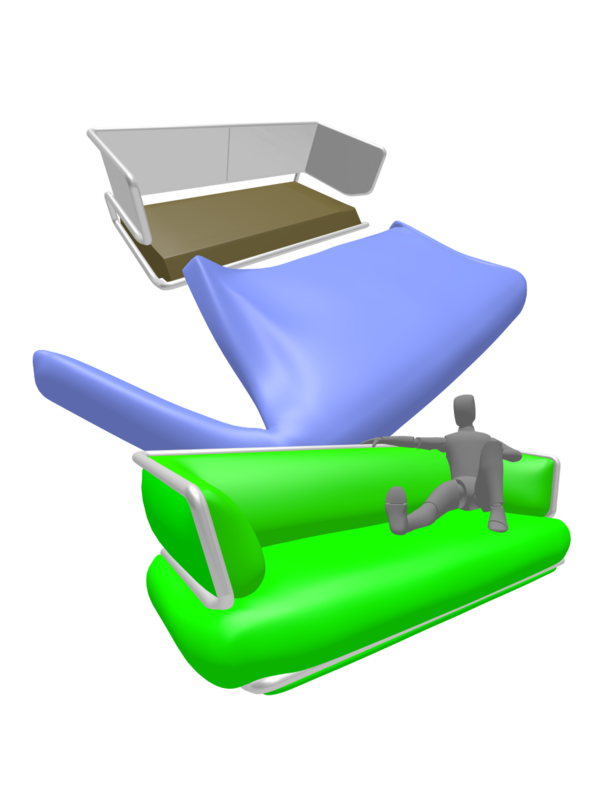 I want the furniture to be a statement piece for Lammhults by visually reflecting the company's design heritage while adding something new, says Gustav. The cushions are constrained by the generously proportioned tube frame, based on the S70 armchair by Börge Lindau and Bo Lindkrantz – a furniture piece that immediately caught my eye with its oversized tubing and bright color scheme.
In early December Gustav will present the final design of his project in our Stockholm showroom.
Learn more about Ung Svensk Form
Learn more about Gustav Winsth